Like a moth to a flame, some colognes are capable of snatching our attention by appealing to our senses. Whether warm and woody or fresh and clean, colognes have the power to convey personality and attract attention. So, if you're looking to boost your desirability, the right scent will go a long way. Luckily, we know what you need. Here are the best smelling and most irresistible colognes for men.
1. Creed Aventus
Celebrating the strength and vision of Napoleon, Creed features a bouquet of fruity notes including Corsican blackcurrant, Italian bergamot, French apple, and royal pineapple, while birch and patchouli give the blend a smoky confidence irresistible to women. It is due to this rich, masterful amalgamation of scents that Creed Aventus is one of history's bestselling colognes.
2. 1 Million by Paco Rabanne
Audacious warm cinnamon, blood mandarin, grapefruit, and mint citrus notes entwine with masculine leather and Indian patchouli creating a scent to make women weak at the knees. The gold bar bottle is emblematic of this cologne's provocative allure and power, while the tantalizing cocktail of distinct magnetic notes is the definition of luxurious.
3. Bleu de Chanel
Since its inception in 1910, Chanel has forever been synonymous with elegance. It is, therefore, no surprise that their Bleu de Chanel cologne is a timeless, must-have addition to any man's life. Unmistakably masculine, it brings together amber dry cedar, incense and ginger to provide an aromatic woody scent, while citrus notes infuse an air of fresh, sophistication. Oriental surprises await the wearer as the hour's pass and mint notes make way for a seductively, spicy undertone.
4. Paco Rabanne Invictus
You'll be smelling like victory and feeling like a hero with a simple spray of Paco Rabanne Invictus. The winning cologne boasts a bold mixture of freshness and heat that'll see you through any situation, no matter how tough. Featuring fresh and zesty notes of grapefruit with woody tones of bay leaf, patchouli, and oakmoss, this daring fragrance promises to boost your confidence and draw compliments.
5. Dior Sauvage
Sauvage evokes freedom which is echoed in the colognes short film depicting a scorching Joshua Tree desert scene starring the rebellious icon Johnny Depp. Orchestrated with zesty Calabrian bergamot, black pepper notes, a salty ambroxan and patchouli of the purest quality Sauvage is fresh and wild.
6. Tom Ford Noir Extreme
For the gent who isn't satisfied with regular, Tom Ford Noir Extreme is the ideal fragrance. Created to reveal a new dimension of the Noir man, Noir Extreme is an amber-drenched, woody oriental fragrance with a tantalizing heart. Incredible notes of coriander, black plum, black fig, patchouli, and leather evoke pure, seductive masculinity, while the addition of black truffle makes this daring scent extraordinary.
7. Diesel Only The Brave Wild
Wild is the third installment in the Only the Brave range from Diesel and is aimed at the man who believes his primary instincts and has the courage to create his own path. The unique scent greets you with top notes of grapefruit, lemongrass, and black pepper. At its heart, however, dwells floral lavender and geranium mixed with the spice of nutmeg and the sweet scent of coumarin. Rounding out this fantastic scent is a base that features notes of cedarwood, vetiver, and moss combined with the creamy character and fresh aroma of coconut water.
8. Armani Code
A fragrance to warm your winter's night, Armani Code seamlessly blends fresh bergamot and lemon top notes with star anise and olive blossom. Hints of tobacco, leather, and Tonka bean add depth to this unique scent, therefore creating a contemporary aroma that is irresistible to women.
9. Gucci Guilty
A luxurious cologne starring invigorating lemon, and is intensified with seductive notes of lavender and patchouli. Gucci Guilty oozes a style that will have women captivated both day and night.
10. Jimmy Choo Man
Evoking raw masculinity, confidence, and rebelliousness, this seductive cologne is Jimmy Choo's first, highly impressive foray into the world of men's fragrances. Anyone who has experienced its power will understand why Game of Thrones' Jon Snow was chosen as the face of this masterful aromatic, woody and fruity blend. The allure begins with top notes of lavender, mandarin, and honeydew melon, which are then complemented by pink pepper, geranium, pineapple leaf, patchouli, and suede.
11. Dolce & Gabbana The One
Simultaneously modern and classic, Dolce & Gabbana's The One is a timeless fragrance featuring an elegant and sensual scent. The cologne boasts a harmony of tobacco notes and refined spices that achieve a masculine, oriental scent. As well as smelling great, the fragrance also looks great. Housed in a clean glass bottle with a brushed brown metal cap, the cologne signifies contemporary luxury in every way.
12. Versace Eros
Versace Eros is the type of cologne that will drive your lady wild with every smell. This wonderful fragrance, which is composed of an incredible blend of sweet and salty notes, will delight both her senses as well as your own. Notes of seawater provide a fresh nautical scent while nuances of sunny warmth on your skin complete this cologne in perfect harmony. As for specifics, mint leaves, lemon zest, tonka bean, amber, vanilla, cedarwood, vetiver, and oakmoss make this cologne into the intense, masculine, and refreshing scent that it is.
13. Viktor & Rolf Spicebomb
The male equivalent to Viktor & Rolf's famed female perfume, Flowerbomb. Spicebomb is an equally explosive scent that is powerful, audacious, and sensual. The cologne bomb, which is housed within a fitting hand grenade-style bottle, contains two contrasting yet complementing accords. The first is addictive and fiery and features notes of chili, saffron, leather, tobacco, and vetiver. Consequently, the counterpart and polar opposite to this are the explosive, icy scents of bergamot, grapefruit, elemi, and pink pepper.
14. Jean Paul Gaultier Le Male Maxi
Jean Paul Gaultier Le Male Maxi is a truly masculine cologne that is perfect for polished and powerful gents to wear daily. The fragrance, which is overall refreshing, sparkling, and utterly alluring, contains sharp, oriental, and woody scents. In addition to these enticing and attractive smells, this cologne boasts notes of warm fresh mint, bergamot, cardamom, lavender, and orange blossom blended with the aromas of cinnamon, cumin, musk, amber, vanilla, and tonka bean.
15. Prada Luna Rossa Sport
Prada's Luna Rossa Sport is modern and masculine and takes inspiration from the world of boat racing. It opens as tart, citrusy and spicy, thanks to top of notes juniper and ginger. It's a bold, explosive punch to the senses. However, the middle notes of lavender and base notes of vanilla and tonka bean balance it out to create a well-rounded fragrance. It's ideal for men who love adventure and aren't afraid to get sweaty in the pursuit of excellence and fun.
16. Acqua Di Gio 
Inspired by the Mediterranean island of Pantelleria, Georgio Armani created an aquatic aroma that splashes warm sunshine onto your skin. Calabrian bergamot is one of many citric notes that gives this scent its signature freshness, but as you dive deeper, you discover sweet jasmine and rosemary. Finally, uncover the fresh, seawater tones which create a marine masculinity.
17. Polo Red Intense
Launched in 2015  the Polo Red Intense Ralph Lauren transitional season cologne was inspired by the adrenaline of fast cars and the sweet electricity of the notes reflects that. A concoction of spices and roasted coffee beans kick you into overdrive while grapefruit and amber further the addictive nature of this fragrance.
18. Bottega Veneta Pour Homme
Bottega Veneta is a scent for the alpine man who wishes to leave behind the urban environment while maintaining a sophisticated spirit. Andalusian labdanum sets the scene while Siberian pine and fir resins transport you to woods. Experience the icy strength of Balkan juniper before the spicy scents of Jamaican pepper, Mediterranean clary sage and, finally, Indian patchouli radiate their intoxicating aromas.
19. Lacoste Style in Play
Playful and fun-loving gents will appreciate Style in Play from Lacoste. This cologne is packed full of zesty and exciting aromas, including green apple, thuja, and pine, along with cedar and white musk. It's a flirty fragrance that is sure to grab attention and turn heads, making it perfect for a night on the town, Sunday barbecue, or date night with someone special.
20. Guess Seductive
The name of this fragrance by Guess says it all. Seductive is a favorite men's cologne that's perfect for romantic occasions and events. The irresistible scent, which is intended for charming and charismatic gents, contains woody, aromatic, and Fougère notes. Its top consists of cardamom, mandarin, and pepper while its heart features vanilla, violet, and vetiver, and its base boasts patchouli, sandalwood, amber, and musk.
21. Yves Saint Laurent L'Homme Ultime
L'Homme Ultime by Yves Saint Laurent represents a contrast between freedom and control and is, therefore, a cologne for wild men who know when to be tame. The audacious blend, which is said to seduce women and inspire other gents, features the fresh sensuality of sage combined with the depth of aromatic wood to create a distinct, modern and masculine scent.
22. Nautica Voyage
Not for the timid, Nautica Voyage is a cologne for adventurous men with daring spirits. With one splash of this incredible scent, you'll feel as if you're setting sail on a heroic journey filled with endeavors to navigate with precision and passion. A powerful fusion of dewy moss and refined woody amber anchors the intoxicating fragrance. The masculine yet elegant scent is then completed with green leaf, apple, drenched mimosa, sailcloth accord, water lotus, cedarwood, and musk.
23. Valentino Uomo
For the modern man, Valentino's Uomo is an essential scent. Perfect for night and the cold seasons, this fragrance is impressive and smells fantastic. The composition features top notes of bergamot and myrtle along with a heart of roasted coffee combined with gianduja cream. Completing the scent is Uomo's rich base of cedar and precious leather.
24. Bulgari Pour Homme Soir
Bulgari Pour Homme Soir is the ultimate captivating men's fragrance. The scent boasts an expertly balanced combination of woody, floral and musk fragrances. When it comes to specifics, Bulgari Pour Homme Soir features notes of papyrus, amber, Darjeeling tea, and bergamot.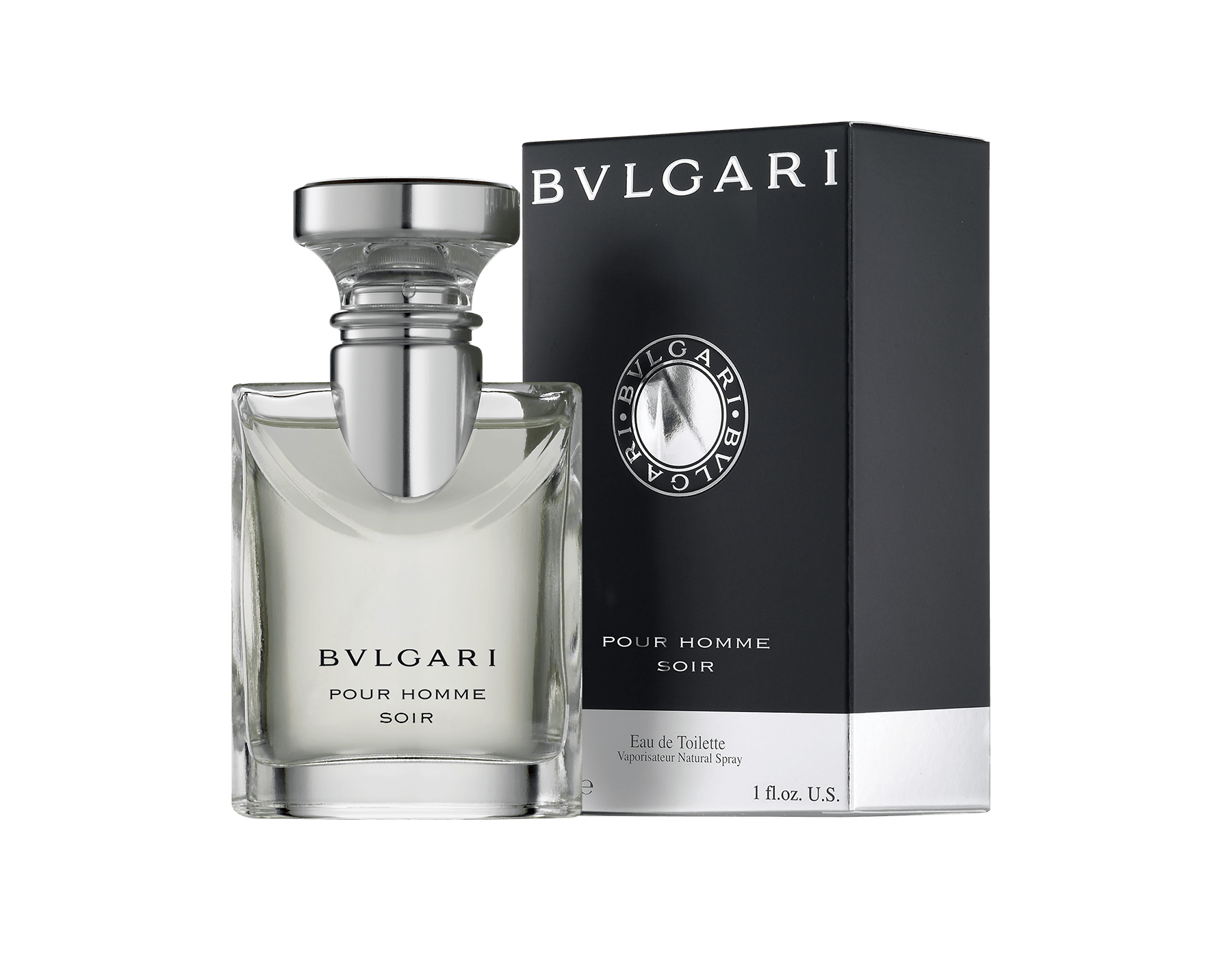 25. Burberry Touch
Introduced to the world in 2000, Burberry Touch has become a classic cologne for classy gents. It's fresh and invigorating, yet also warm, and makes for an ideal daily scent. The top notes include fresh florals and fruit, with artemisia, violet leaf, and orange citrus. The mid notes are spicier, with nutmeg, white pepper, and cedar, while the base notes provide a warm woody foundation with vetiver, tonka bean, and musk. You'll be sure to create a strong and lasting impression each time you wear this fragrance.
26. Montblanc Legend
Montblac Legend is a sexy and aromatic cologne that's perfect for everyday wear. It's a fougere, or fern-like scent, one of the main fragrance families that commonly features ingredients like bergamot, lavender, vetiver, geranium, and oakmoss. In addition to the top notes of bergamot and lavender, Legend also has pineapple for a fruity twist. Then, in the middle is apple, rose, and geranium, while the base notes include cedar, sandalwood, and tonka bean. Such a combination makes this a bright, energetic, and unforgettable perfume for men.
27. Coach For Men
If you're looking for an energetic yet sensual cologne, then Coach for Men is an excellent option. Begin with cool fresh nashi pears on top, followed by spicy cardamom at the heart, and vetiver on the base. The result is an aromatic and woody scent that evokes a sense of New York City freedom and spontaneity.
28. Dolce & Gabbana Light Blue
Dolce & Gabbana's Light Blue is the kind of fragrance that is right at home sipping limoncello on Italy's Alamfi Coast. It's fresh, invigorating, and full of adventure. The citrus focussed top notes feature Sicilian mandarin, juniper, grapefruit, and bergamot. Herbaceous scents are added in the middle with rosemary, Brazilian rosewood, and pepper. Finally, it's rounded out and grounded thanks to musk, oakmoss, and incense. Wear this every day, for date night, or savor it on your next tropical vacation.
29. Hugo Boss BOSS NO. 6
Keep it casual with BOSS No. 6 from Hugo Boss. This cologne is confident and masculine, featuring fresh and fruity scents thanks to apple and citrus top notes. However, spices and woods mellow out the fruitiness to bring balance and harmony to the fragrance. This includes cloves and cinnamon in the mid-notes, and sandalwood, vetiver, cedarwood, and olive wood for the base notes.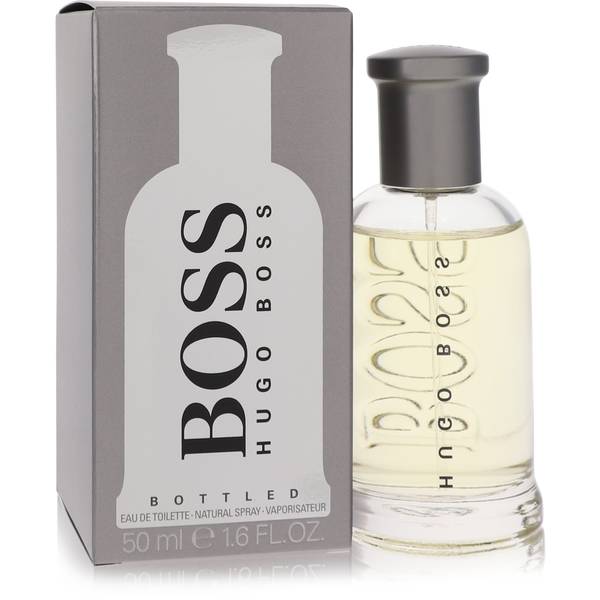 30. Calvin Klein Eternity Aqua
Aquatic colognes like this one from Calvin Klein are the ideal summer scent for laid-back vibes and fresh fun. Keep it cool with cucumber, citrus, and green leaves on top, which are reminiscent of a refreshing gin and tonic on a yacht. Sichuan pepper, Mirabell plum, lavender, and cedar add some extra robustness through the middle, while sandalwood, guaiac wood, and patchouli anchor the fragrance with woody vigor.
Culled from Thetrendspotter