On the heels of the Bebe Rexha incident … another performer, Ava Max, is feeling the brunt of an overzealous fan — and this time the guy jumped right onstage with her.
The singer was doing her thing during a live show Tuesday night in L.A., when all of a sudden some clown rushed the stage and swiped at her, making contact with her forehead.
You can see he manages to slap her, even as security was dragging him off the stage — and while Ava played it off well in the moment, she later explained she suffered an injury … a scratch to her eye.
Of course, this follows the much uglier incident NYC with Bebe — where she took a harder hit from a tossed phone … and ended up with a black eye and stitches.
That perpetrator was arrested and criminally charged — and, for what it's worth, he apologized.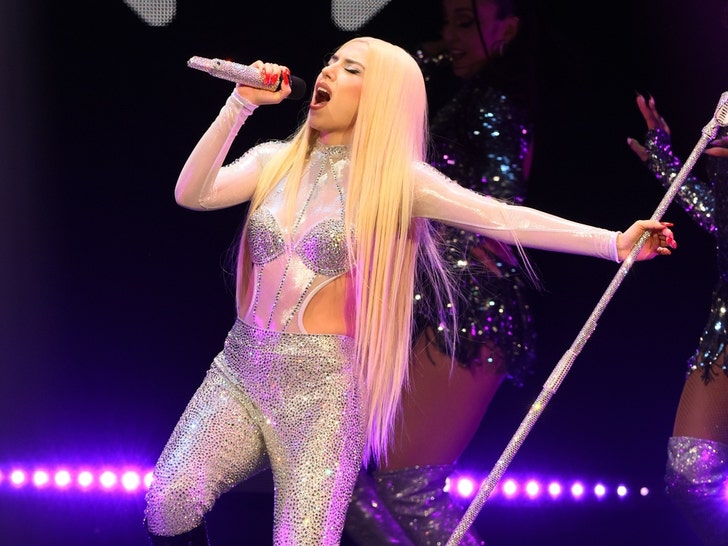 As for Ava's attacker … security whisked him off the stage, but he was not arrested. We're told he did not intend to harm Ava, and simply wanted to "hold her" — which, between , would also be illegal.