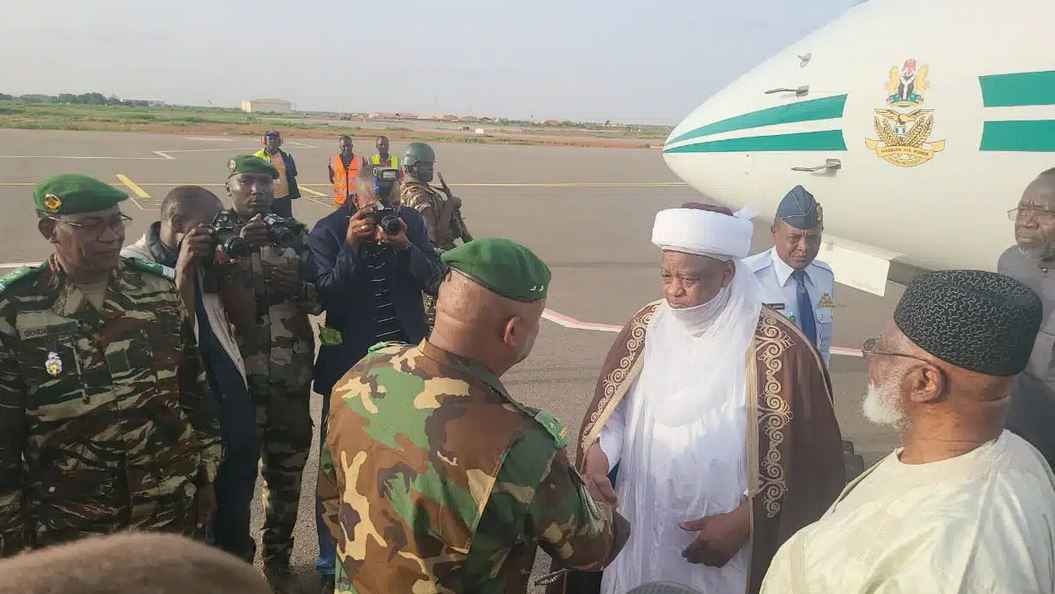 President Bola Tinubu on Thursday sent a special delation of the Economic Community of West African States (ECOWAS) to Niger Republic to resolve the current political impasse in the country. The delegation has now arrived in the West African country to seek the return of democracy. The action was in line with the resolution reached at the end of the extraordinary summit of the ECOWAS held last weekend in Abuja.
The delegation, headed by former Nigerian Head of State, General Abdulsalami Abubakar (Rtd) includes the Sultan of Sokoto, Alhaji Muhammad Sa'ad Abubakar III and the President of the ECOWAS Commission, H.E. Omar Alieu Touray. The aim was to address the coup that overthrew President Mohamed Bazoum's government in Niger.
ECOWAS has demanded that Gen Abdourahmane Tchiani and his military rulers return the nation to a democratic government within a week. Tinubu urged the delegations to engage all stakeholders intensively to reach a conclusive and amicable resolution in Niger. He stressed that the focus should be on democracy and peace, rather than adopting other nations' geopolitical positions.