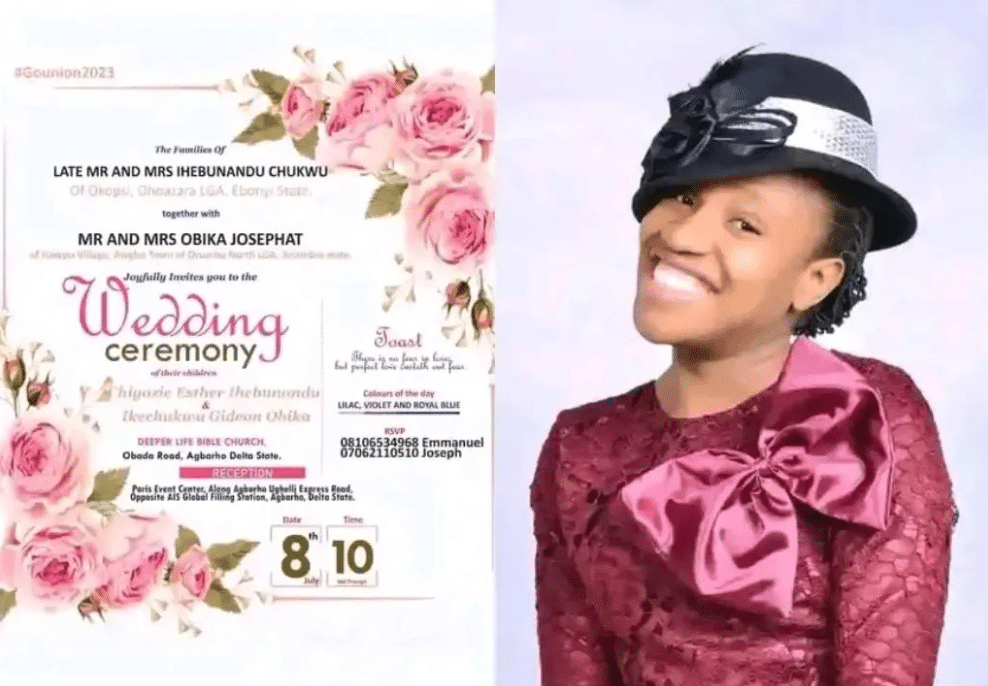 The family of Nigerian lady, Esther Chigozie Ihebunnadu has been thrown into mourning after she lost her life in a ghastly accident along Enugu road.
It was gathered that the deceased's wedding was supposed to hold on Friday, June 23 at Deeper Life Bible Church, Obodo road, Agbarho, Delta, but she died in a motor accident on June 22.
Ihebunnadu was on his way to her community, Okposi, Ohazarra local government area of Ebonyi state when the ugly incident occurred.
Speaking about the tragic incident, Obinna Michael, a relative of the deceased, expressed sadness over the incident.
He said: "What a wicked and terrible world we are in.
"We heard that her traditional marriage supposed to be on Friday 23rd June, 2023 which is today, but she had a ghastly motor vehicular accident on her way to Enugu, her home state (for the traditional marriage) on Wednesday 21st June and passed on Thursday, June 22.
"This is heartbreaking, heartache and terrible news.
"The both families are going through a traumatic experience now. May God comfort them and stand by them."
Lamenting further, he stated that "we are not praying for untimely death, but yet we are to prepare for it everyday, every moment and every second.
"We must add death to our daily plans too, we don't know when, where, or how it'll happen. Only God can predict and only Him knows how long a man will live on earth."