Former South African president Jacob Zuma has turned himself to begin serving a 15-month prison term.
Recall the Constitutional Court sentenced Zuma to prison last week for defying a court order that he should testify before a commission investigating allegations of rampant corruption when he was president from 2009 to 2018.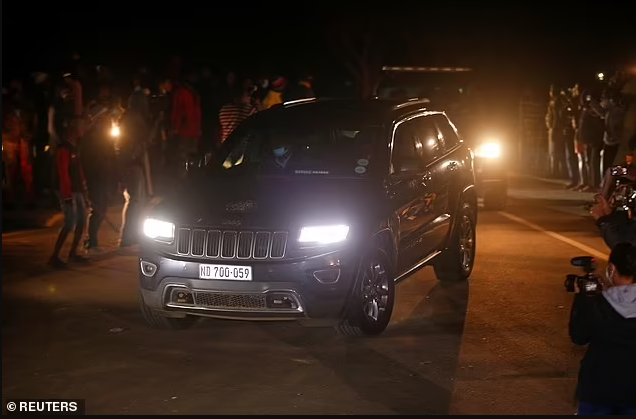 Police had earlier on Wednesday warned they were prepared to arrest the former president by a midnight deadline to enforce the court ruling. But minutes before the deadline, Zuma, 79, left his Nklandla home late at night in a convoy of vehicles to an unnamed jail in his home province of KwaZulu-Natal (KZN).
It was reported that a convoy of cars believed to be carrying Zuma drove out of his homestead at high speed about 40 minutes before the cut-off time for him to give himself up.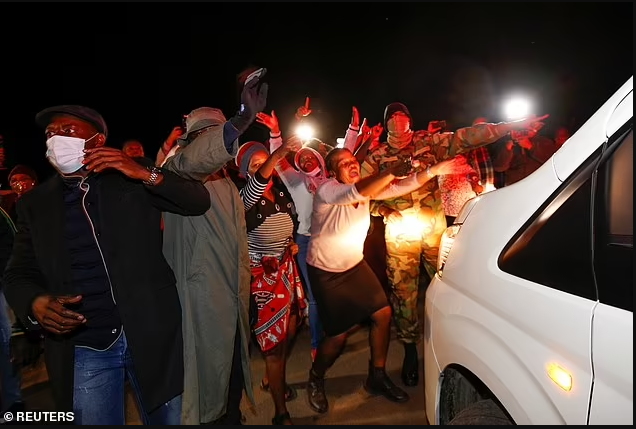 'Please be advised that (ex) President Zuma has decided to comply with the incarceration order,' the Zuma Foundation tweeted.
'He is on his way to hand himself into a Correctional Services Facility in KZN (KwaZulu-Natal province),' it said, just minutes before the deadline expired.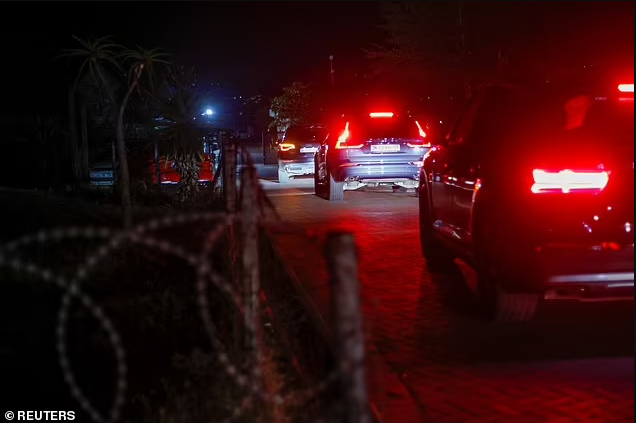 Police ministry spokeswoman Lirandzu Themba confirmed in a tweet after midnight that the ex-president had been placed in custody.
Zuma's daughter Dudu Zuma-Sambudla tweeted that he was 'en route and he is still in high spirits'.
'He said that he hopes they still have his same overalls from Robben Island… We salute dad!' she wrote on Twitter.
Back in January, the Constitutional Court ruled that Zuma had to respond to questions from a judicial commission headed by Deputy Chief Justice Raymond Zondo. But the 79-year-old former intelligence operative accused the court and Zondo of bias, walked out of one scheduled panel hearing in November, and boycotted another in February.
The panel responded by filing contempt charges against him.
"The Constitutional Court can do nothing but conclude that Mr. Zuma is guilty of the crime of contempt of court," acting Chief Justice Sisi Khampepe said in a ruling in Johannesburg on Tuesday. "Mr. Jacob Gedleyihlekisa Zuma is sentenced to undergo 15 months imprisonment."
According to report, the government estimates more than 500 billion rand ($35 billion) was stolen from the state during Zuma's rule, and at least 40 witnesses who've appeared before in court linked the ex-president to the looting spree.
However, Zuma, who was forced to quit in 2018, has denied wrongdoing and says the allegations against him are part of a smear campaign.